About us
Craving for authentic Italian dishes? Pappardelles will satisfy your cravings with our array of delectable and sumptuous Italian cuisines that will surely make you beg for more. Treat your family and friends with mouthwatering delights cooked to perfection with authentic Italian ingredients. Try our al dente pasta dishes such as Spaghetti Bolognese, Homemade Lasagna, Fettuccine Alfredo and many more. Take home a box of oven fresh pizza with flavours like Imposter, Whip Cracker and Diabolus Viper. For our convenience, we offer pickup and delivery services. We are located at 3/36 Esplanade Headland, Kings Beach QLD. Click that Order Online button now!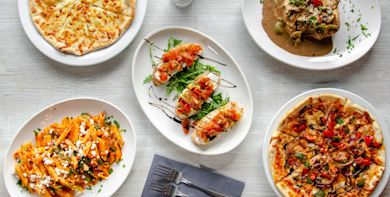 Reviews
Linda
"Was better than expected. We do not order food often but will again. Great size quality and flavour."
1/02/2020
Briode
"Amazing pasta dish, loved it!"
19/01/2020